Dr Stephanie Butler has been a Family GP in the local area for over 28 years. First working in Lane Cove, then Gladesville, Dr Stephanie opened Mindbodywellth in Hunters Hill in 1999 after much encouragement from colleagues and patients alike.
Dr Stephanie's focus is to concentrate on total care; to look at her patients as whole people, rather than as a set of symptoms, illnesses or diseases walking through her door. Never one simply to tick boxes, she envisioned a practice that embodied her philosophy.  15 years later her vision is embodied in Mindbodywellth.  Our team has grown to include many friendly faces, all of whom have different ways of helping you to be 'the best you possibly can'.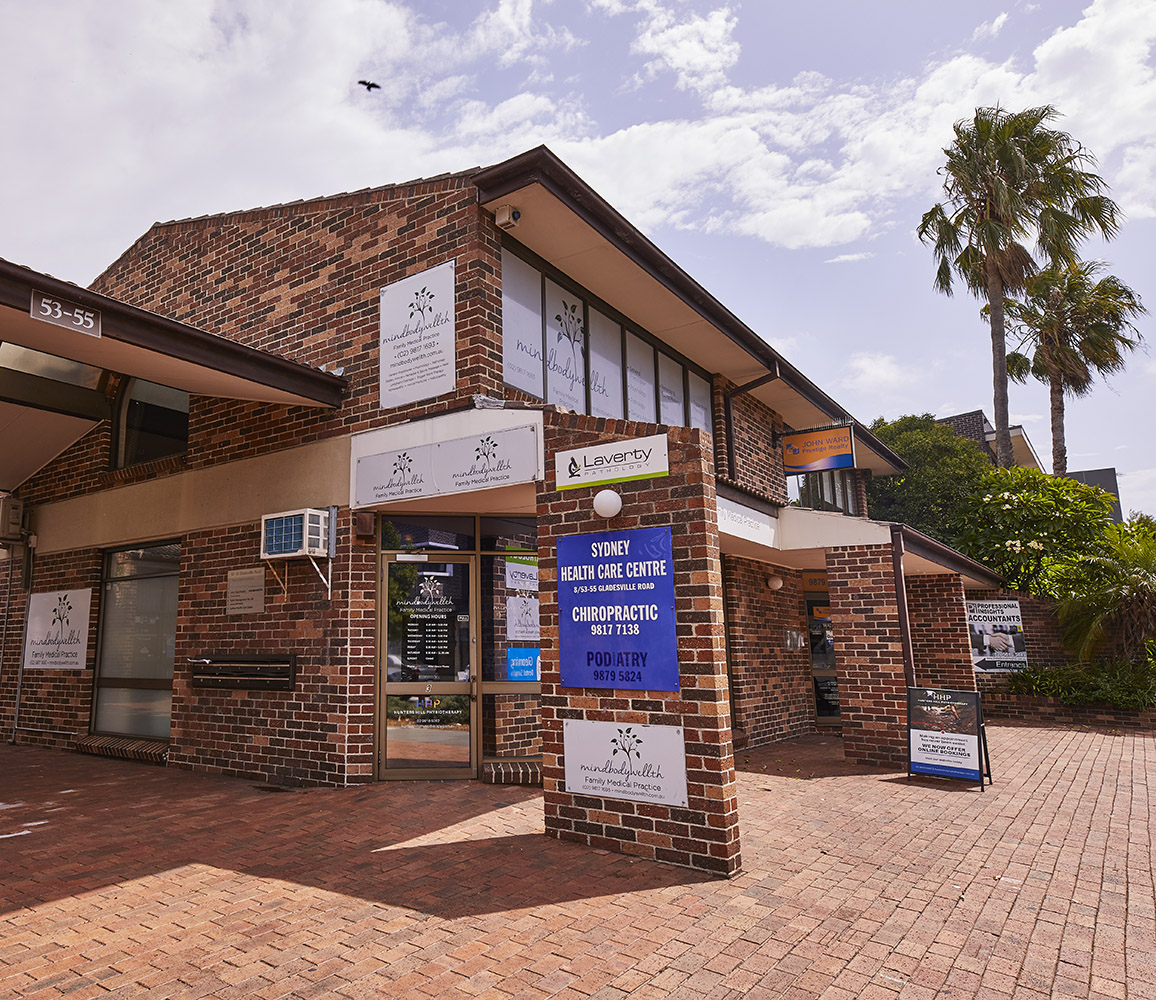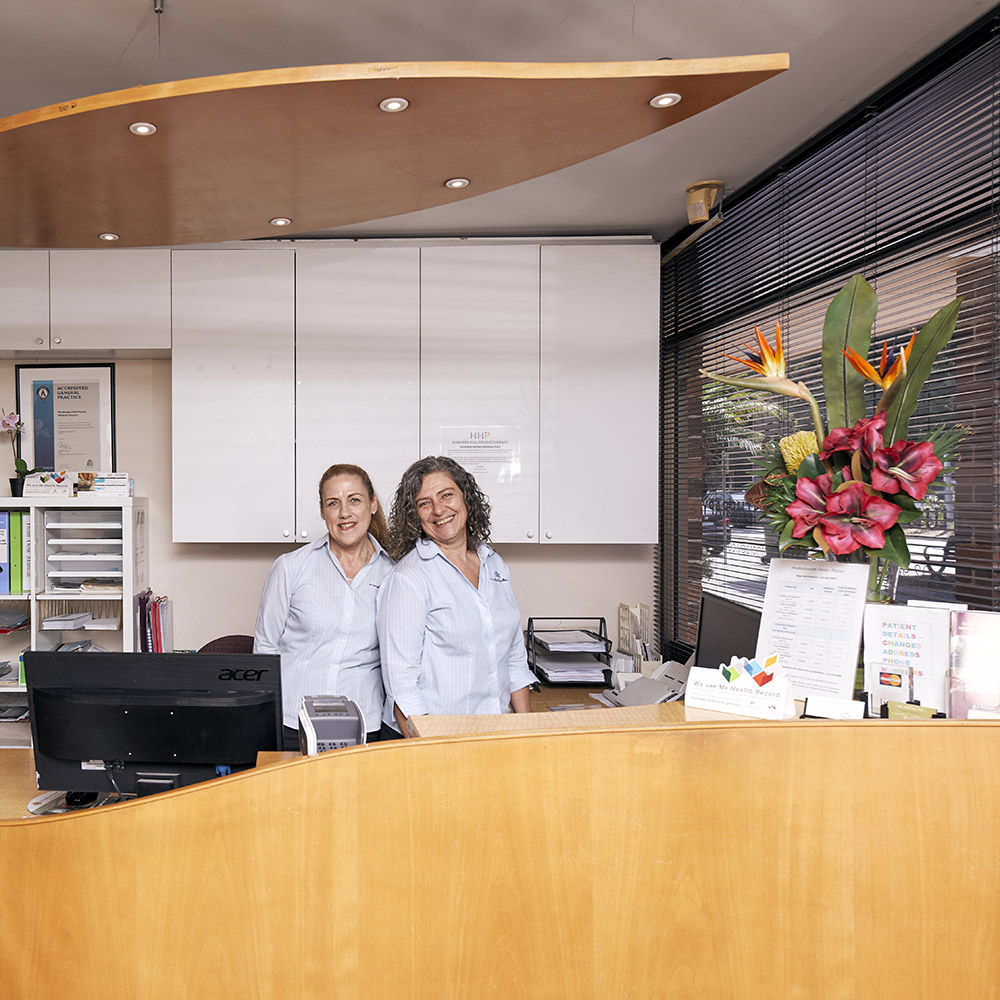 Welcome to Our Family Medical Practice
Mindbodywellth is a Practice comprising of General Practitioners, Physiotherapists, Pathology and Specialists in complementary medicine located in Hunters Hill.
Our focus is to concentrate on total care.   Our aim is to look after our patients extensively, providing them the complete attention to detail they deserve.
When visiting Mindbodywellth, you will see Practitioners who are aware of your medical history and will use that knowledge to support you in your health journey. 
At Mindbodywellth, we care for your health.
When you visit Mindbodywellth, our team can assist you with ensuring we record your information correctly. 
They may ask you to state your:
Cultural background,
Translating & Interpreting services required,
Patient identification,
Date of Birth,
Address,
updating contact details,
Next of Kin details
Emergency contact details
This is to assist with keeping your health record up to date and current.
We thank you for assisting our team with this information.
Fees & Private Fees
Mindbodywellth is a Private Billing practice.   Payment is to be made at the time of the consultation.   We have an EFTPOS facility to assist in making your payment and claim to Medicare simple.   If you have registered your bank account details with Medicare, we can initiate the Medicare rebate into your bank account immediately.
Standard Consultation $85.00
Long Consultation $145.00
Prolonged Consultation $195.00
Mindbodywellth offers a Concession Fee schedule for Pensioners and Health Care Card Holders.
Telephoning the Practice
You can contact the practice by phone during the hours of 8.30am – 5.30pm Monday – Friday.  
We do advise, we are NOT able to put your call immediately through to the Doctors if they are in Consultation with another patient.   We will take your details and return your call as soon as possible.    
ALL URGENT calls are triaged by our Nurse, who will assist you with your requests.  We advise for all Medical Emergencies please call '000'.
Our phones are very busy, you may need to call again, if we are not able to answer your call immediately.
Management of your Personal Health Information
Your medical record is a confidential document.  It is the policy of Mindbodywellth to securely maintain your personal health information at all times.   This information is only available to authorised staff and other team members involved in your care with your permission.
Should you have any concerns with the practice Privacy Policy, please contact the Office of the Australian Information Commissioner – 1300 363 992
Feedback and Complaints Policy
Should you have any feedback or complaints about our practice, please feel free to discuss this with your doctor or our Practice Manager.   We have a Complaint form also available at our Reception desk.  This is completely confidential and will help us to improve our service to you.
If you feel your complaint has not been appropriately managed, you may choose to contact the Health Care Complaints Commission – hccc@hccc.nsw.gov.au or call  02 9219 7444
Family Health Care is Our Mission
Doctor's Hours
Monday - 8:30am - 5:30pm
Tuesday - 8:30am - 5:30pm
Wednesday - 8:30am - 5:30pm
Thursday - 8:30am - 5:30pm
Friday - 8:30am - 5:30pm
Saturday - Closed
Sunday - CloseD
3/53 Gladesville Road, Hunters Hill, NSW 2110