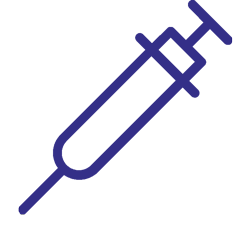 Immunisation is a safe and effective way of protecting you, your family and the whole community against certain diseases.
Mindboddwellth offers Immunisation for Babies, Children, Adolescents, Adult and Travel Vaccinations.
All our patient Immunisations are notified to the Australian Immunisation Register (AIR).  
NSW now requires all children to be vaccinated according to the National Immunisation Programme (NIP), before attending child care, pre-school or accessing certain government benefits.
You are also able to request a copy of your personal immunisation record via the myGov website.
It is requested, when you attend for any family member immunisation or vaccination, that you are prepared to wait for a few minutes after the immunisation, so that you can be assessed should there be any unexpected reaction to the vaccine.   We also ask you to inform the Reception team of the number of patients that do require immunising, as we are not able too fit multiple patients in to the one appointment time frame.
Travel Vaccinations
Please make an appointment with our doctors to discuss your travel plans a few weeks prior to your departure.  This is to ensure all your vaccinations are up to date.
If you would like a copy of your immunisation record from the practice, please ask the doctor or nurse for this information.
Mindbodywellth doctors, may ask our registered nurse to perform the immunisation to help minimise the waiting time for an appointment
Family Health Care is Our Mission
Doctor's Hours
Monday - 8:30am - 5:30pm
Tuesday - 8:30am - 5:30pm
Wednesday - 8:30am - 5:30pm
Thursday - 8:30am - 5:30pm
Friday - 8:30am - 5:30pm
Saturday - Closed
Sunday - CloseD
3/53 Gladesville Road, Hunters Hill, NSW 2110